When it comes to choosing the perfect wedding stationery designer for your big day, there are a lot of things to consider! Style, quality and price are some important things to think about when deciding who is the perfect match for you.
In this blog I will be talking about all of the above to help you decide if I am the wedding stationery designer for you.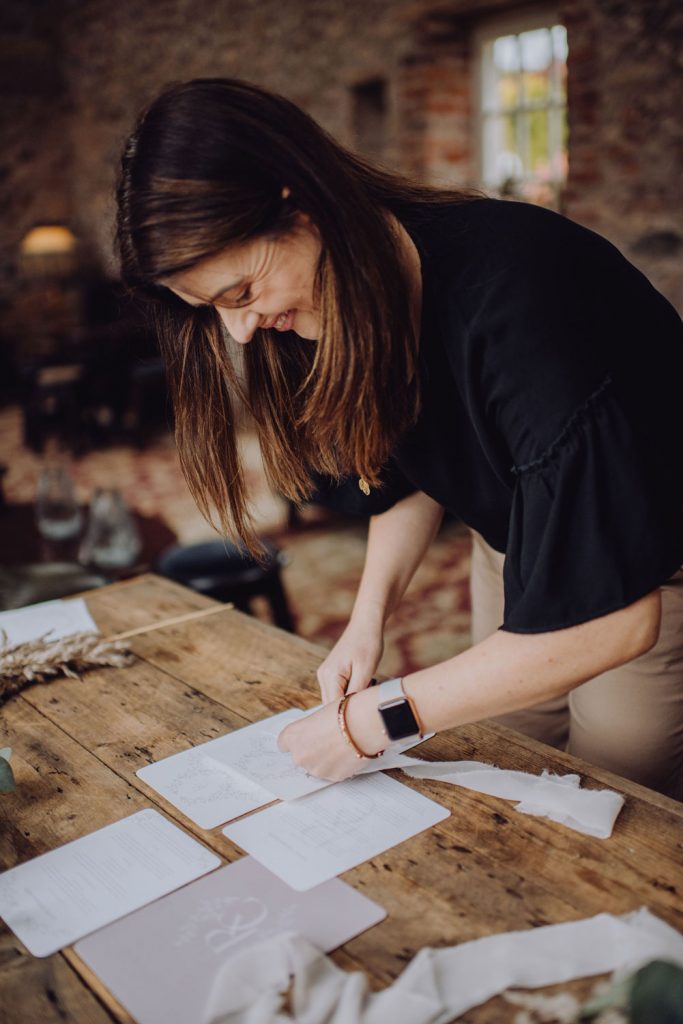 ---
It's All About Style!
When it comes to choosing the perfect wedding stationery designer, style is the most important thing that must align between designer and client. (In my humble opinIon)
If you are looking for pearlescent paper, Dior bows and diamanté buckles… I am not the one for you. I have spent years developing my own style and ensuring that every wedding invitation I design, I love! With that in mind sometimes it isn't a case of whether I can design a certain style, but more a question if my heart will truly enjoy that process. If the answer is no, then I prefer not to take on the design and can recommend other suppliers more in keeping with your style. After all, when you work with a designer it should be because you love their work and trust they have the same vision as you.
"the only way to do great work, is to love what you do!" 
SO, what is my style?
I am so glad you asked! I LOVE timeless, elegant wedding stationery. The type of stationery that oozes style and luxury. Stationery I would be proud to have myself!
I am not ashamed to say that I really am a fan of the finer things in life and would gladly spend more to get a quality item and because of that I believe in style and quality above all else.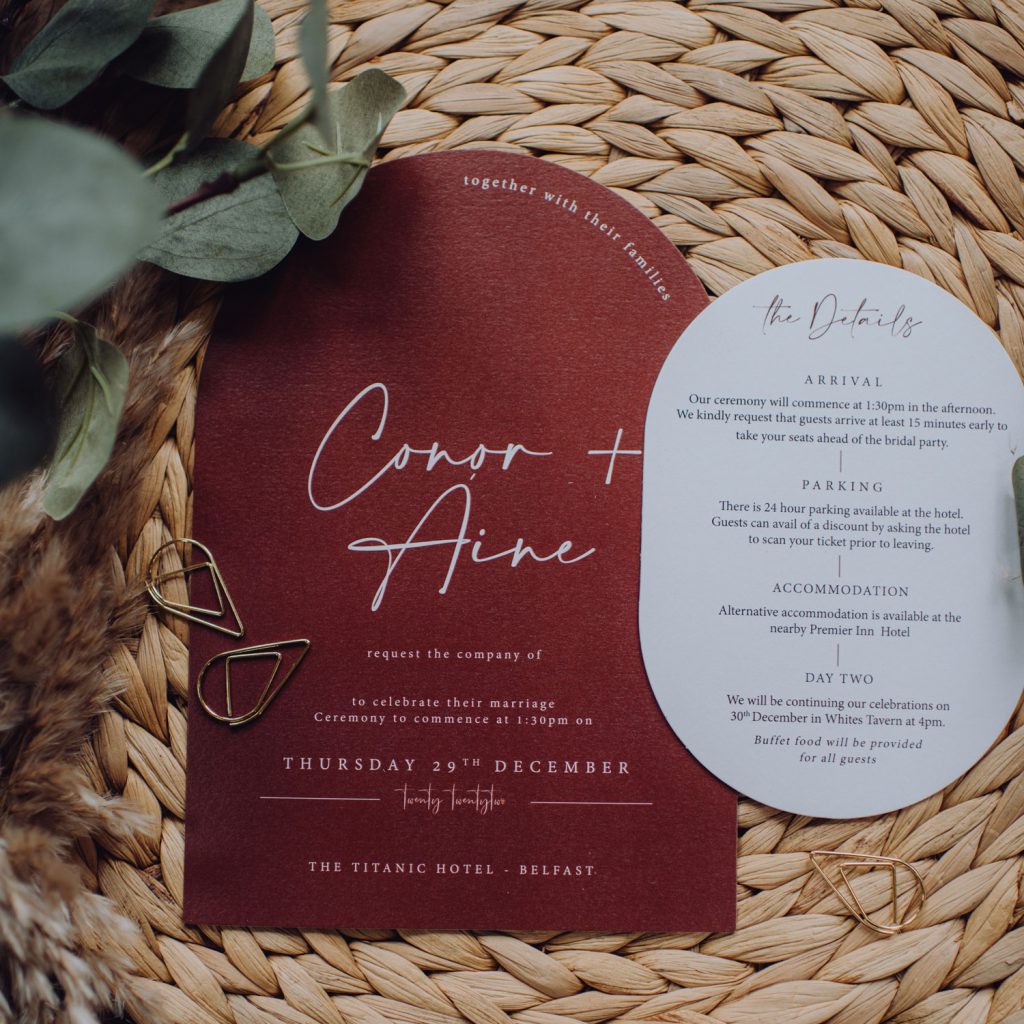 ---
Materials
I believe that you get what you pay for. I use premium quality card stocks as standard in all of designs. Both my bespoke wedding invitations and semi-custom wedding invitations are produced with quality materials and subjected to a high level of quality control.
(Just asked my printers, I am nothing if not a perfectionist!)
Process
This is an element that I truly believe you can always improve therefore I have spent the last 6 years perfecting my client journey which is simple, involved and thoughtful.
From your initial enquiry you will be kept informed and assured that your wedding stationery is in the best hands possible.
Pricing
The elephant in the room with most things that start with the word "WEDDING" is the price!
No doubt, planning a wedding is an overwhelming task when it comes to costs. You have so many things to consider and juggling all the costs can feel like a lot. It is important to be realistic with your budget and what is affordable for you.
I don't consider myself to be a low-cost option for wedding stationery. But I do have several ways that you can work with me depending on your budget. 
---
How can I work with you?
Here at Two Little Words Design studio we offer two options for your wedding stationery either fully bespoke wedding stationery or Semi-Bespoke wedding stationery. Available to everyone looking for timeless, elegant wedding stationery for their special day.
What are the main differences between the two? In truth there are quite a few differences between the two services and I will be blogging the full process of each shortly. But for now here is a quick overview of both services: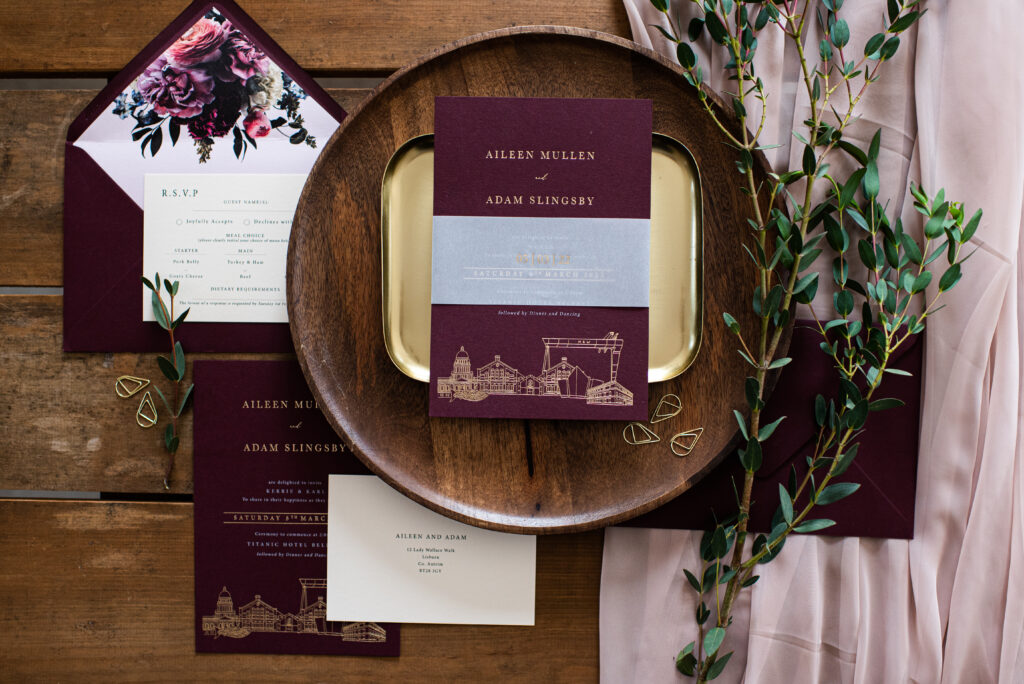 Bespoke Wedding Stationery
Bespoke wedding stationery offers a fully tailored service and the opportunity to create stationery magic! If you want to set the tone in style with your wedding invitations then this is the perfect option. 
Starting off the process with an enquiry and design consultation, you will be presented with a fully custom proposal to see your design ideas and price breakdown. Upon booking we will agree a start date for your design and work together on creating something truly perfect for your wedding day!
To find out more about our Bespoke Wedding Stationery services you can enquire here.
Design fee starts at £200 plus print costs. The average bespoke couple spend between £1250 and £2000 on their wedding stationery.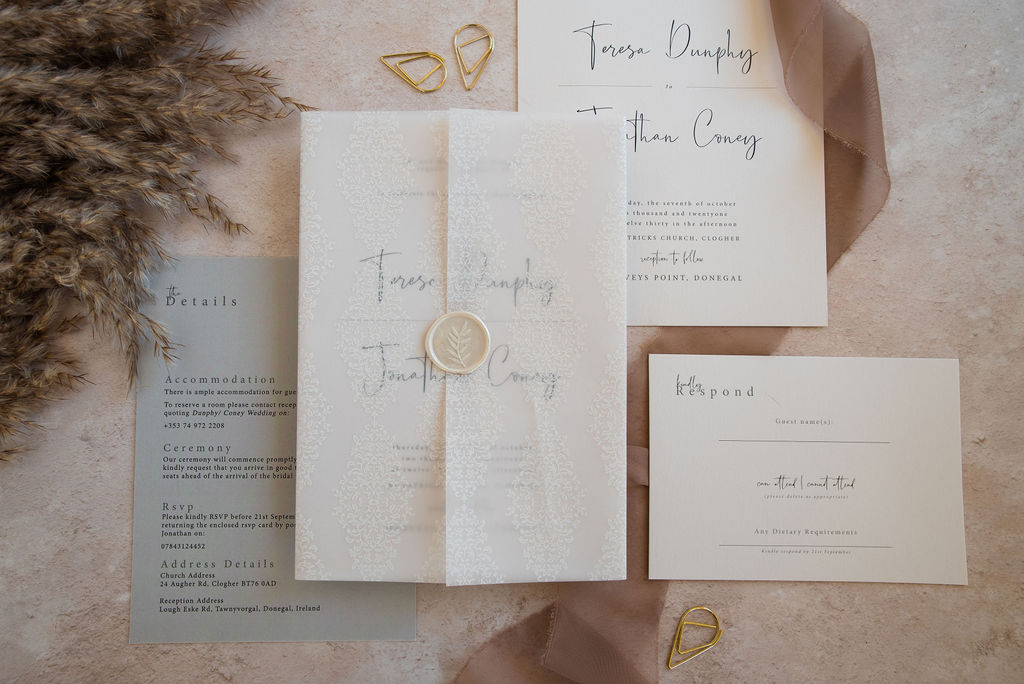 Semi Bespoke Wedding Stationery
Our new semi bespoke wedding stationery offers a lower cost route to luxury stationery. You can choose from a range of 12 house collections and customise these to suit your wedding day.
After browsing the range of collections here, you can choose your perfect suite, review the design guide to make your personalisations. Then you can make an enquiry for your order using the enquiry form on each collection.
Our collection suites are pre-designed and can be customised to suit your day by changing card colours, print finishes and by adding on a range of extras. Typical spend is around £500-£750.
---
What is your Availability?
With the launch of the collections this means we are available to provide wedding stationery year round. If you are looking for bespoke wedding stationery we book up in advance and encourage you to reach our if your getting married in late 2023 or 2024.
At the moment our bespoke availablilty is limited for weddings from August onwards. If you are looking to add a touch of class to your day with timeless, elegant wedding stationery then get in touch to find out more.
next on the blog is a full breakdown of the Bespoke Wedding Stationery Process.