Ordering fully custom wedding stationery is the pinnacle of complete freedom to WOW, the golden route to a spectacular suite of heartfelt, handcrafted heaven that will leave your guests simply speechless. When you go totally bespoke, you have access to the best finishes and details of every element, from the print finish on your save the dates to the added extras on your menu cards.
The idea of starting from scratch with a vision and the collaboration of a designer like me might feel exciting, overwhelming or downright terrifying…which is why I've put together your complete guide to ordering fully custom wedding stationery. Settle in and scroll on!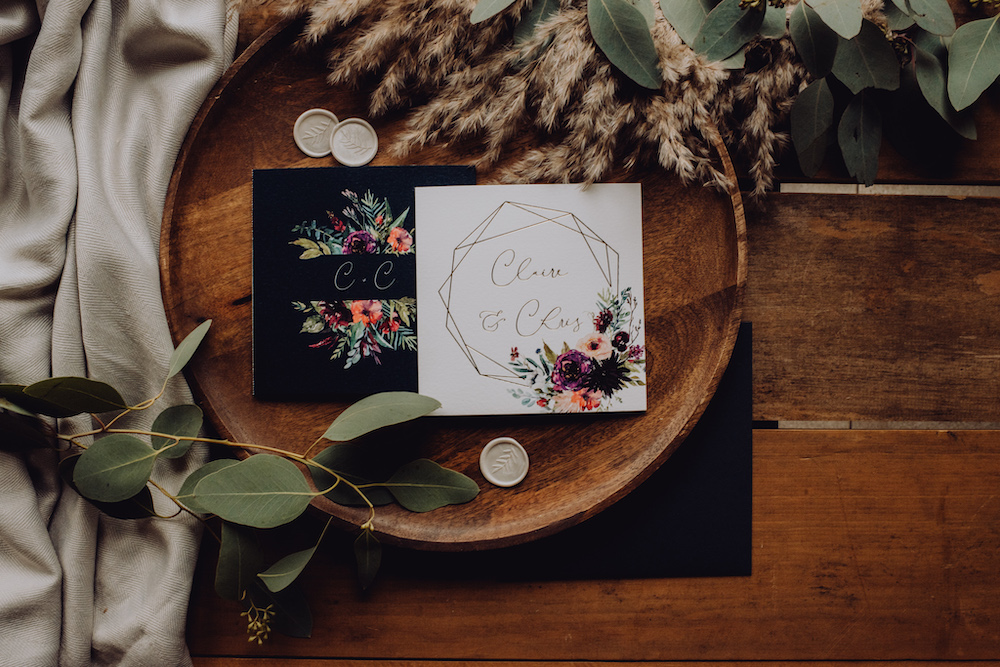 Is a fully custom wedding stationery suite right for you?
I want to start by saying that when it comes to working on fully bespoke stationery suites, I'm quite selective with the clients I take on. This is because it's a collaborative process, a real marriage of visions and ideas to design experience and expertise. I love to work with couples who are loved-up, laid back and looking to go on a truly special journey with me. From the offset I love to hear your input; I pay attention to the words you use when you describe what you want, how you hover over the tiniest element you didn't even realise was so important to you.
It's then your job to trust me to gather what you've told me and craft it into a fully rounded, beautifully designed suite of stationery that is at once seamlessly integrated and showstopping.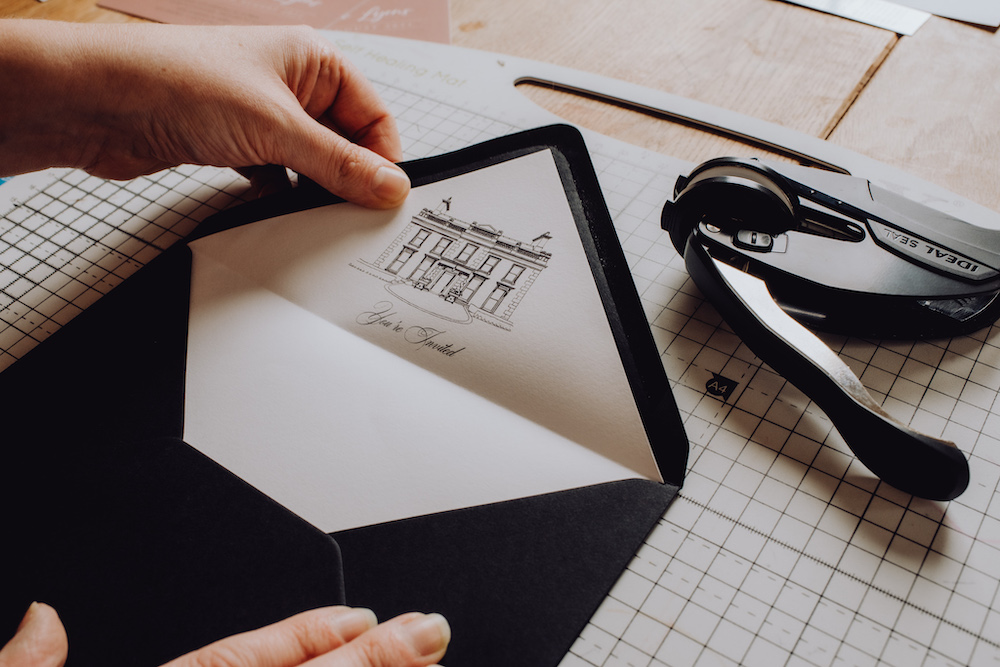 Designer's note:
Fully custom wedding stationery suites are not a suitable arena for taking an exact existing design idea and replicating it. In my experience this never works out well, and it really limits us both! At each stage of the process I clearly lay out the refinements you can make, based on a tried and tested formula. I find that when you come to me with your own inspired ideas and we are unrestricted in our design choices, we get the most spectacular results!
What is the timeframe for fully custom wedding stationery?
Most of my fully bespoke clients book quite far in advance, because I have a maximum capacity each month to ensure the quality and attention to detail that are synonymous with Two Little Words Design Studio. Your timeline roughly looks like this;
8-12 months from wedding:
Secure your booking and receive a link to your personal dashboard, which you'll use to upload all your inspirational content in advance of your project start date
6 months from wedding:
Your project start date!
Design commences for your fully custom wedding stationery suite, typically taking around 6-8 weeks to complete. This includes opportunities for feedback and refinements!
The printing stage:
Once we're all signed off on your design, I'll send it to print
Turnaround at the printer can take 2-3 weeks depending on the finish and assembly required
12 weeks from wedding:
Your stationery will be safely with you with at least 12 weeks to go until your wedding date!
You can now send invitations out at your leisure, stress-free
Designer's note:
I always ensure there is extra time built into the process, just in case we come across any unforeseen delays like paper shortages or illnesses! This means we should always finish our project with time to spare.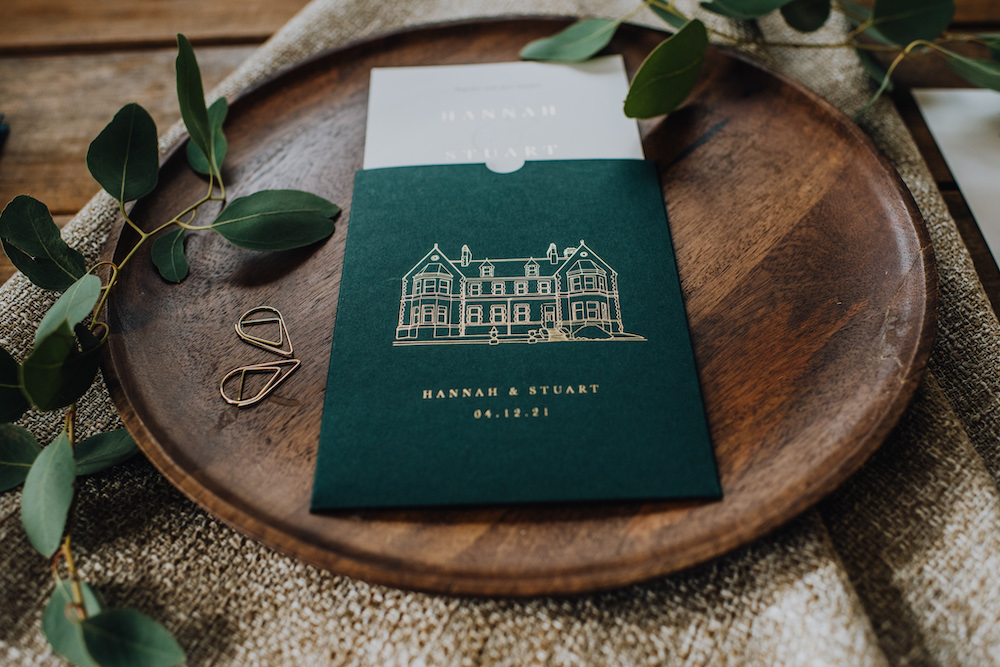 What does a fully custom wedding stationery suite cost?
If you've got to this point in the guide, you're probably wondering what this is all going to cost! Going completely bespoke really does give you a licence to thrill your guests, setting the tone for your day from the second the invitation lands on the doormat. Your custom stationery suite is carefully considered and crafted to reflect your day, embody your style and ooze with your personality.

As such, costs vary hugely from one order to the next! Whilst going fully bespoke is inherently a luxury option, I can always help you make decisions that will appeal to your budget without compromising on class. I always offer a full, complimentary quotation before we start anything so you're fully prepared! Check out some of my designs on my Pinterest page. If you'd like to chat to me about something spectacular or even order a luxury sample pack before you commit, head to this page to find what you need!