Planning a wedding back in 2020/2021 was no easy feat. But Emma and Brian were doing just that – and trying to plan a chic and luxurious affair at that! Emma reached out to see if I could bring her ideas of gorgeous bespoke stationery to life. She was looking for elegant stationery to set the tone for her black tie wedding. This post will share the process behind these ultra luxurious invitations for their epic wedding day at Tullyglass House Hotel.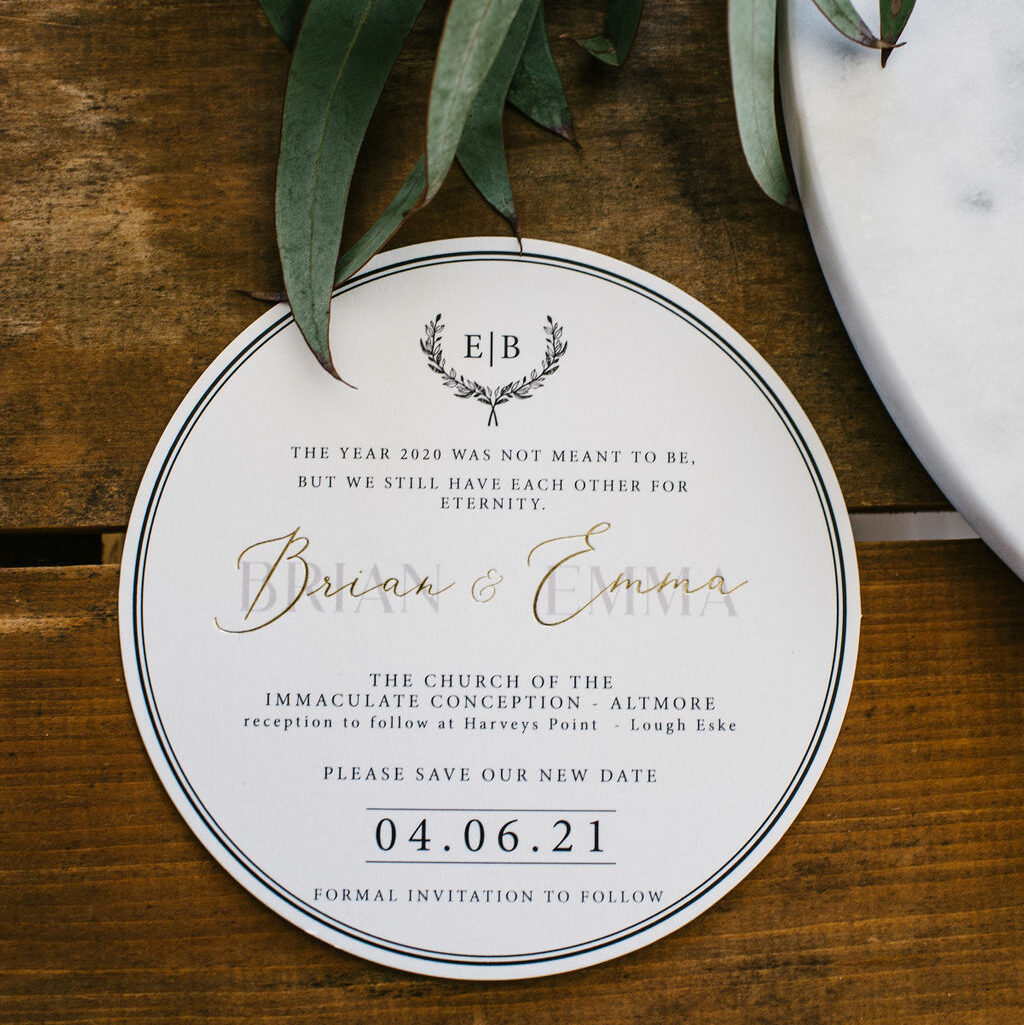 Background
Emma reached out to me in 2021 looking for save the dates after postponing her wedding again due to covid. We hit it off straight away and after a few quick messages we had a design together. Her save the dates were off to print ready to make a lovely Christmas delivery to her lucky guests!
Fast forward to January 2021 and we started on what was to be one of my most requested designs EVER!
The Brief – Invitations
Emma's initial ideas were to go for a gatefold design with hot foil and a venue illustration. She really wanted something elegant and chic to set the tone for her black tie wedding. I had built a great relationship with Emma working together while she rescheduled her wedding for a fourth time! I felt confident that I would be able to deliver an amazing concept to exceed her expectations!
The Design Process
When I started designing, in line with the style Emma had described, Ididn't think we were getting enough 'WOW' factor. I knew this was something Emma really wanted from her invites. I decided to take a risk and went off brief creating what turned out to be her dream invitations.
" WELL, OH MY GOD! I LOVE, LOVE, LOVE IT ALL!" – Emma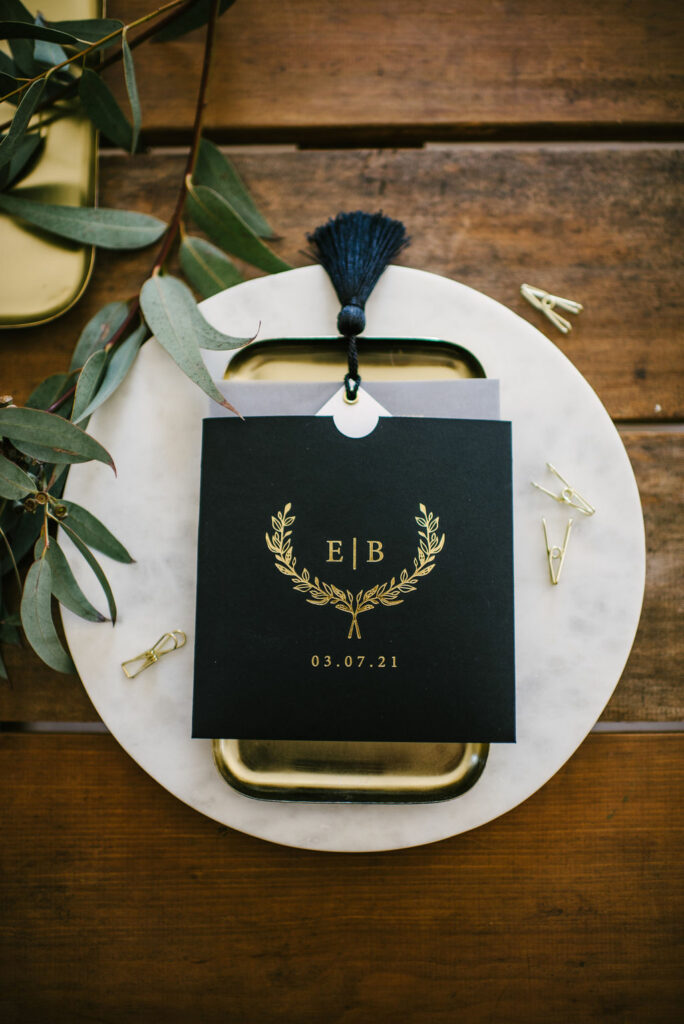 My experience in graphic design and print finishing meant I was able to come up with a design that was over and above what Emma had imagined for her wedding invitations. We decided on a gorgeously elegant black and gold theme, with a luxury hot foiled card sleeve and custom monogram. Using the highest quality card stocks and materials the end result was pretty epic!
The Final Result
Emma and Brians final wedding invitation was a super chic, square sleeve design. Featuring the following gorgeous details:
-Hot foil press printing in gold foil
-Custom monogram
-Personalised hot foil name tags complete with super gorgeous black tassel detail!
-Vellum overlay complete with venue illustration
-Luxury Black upgraded envelopes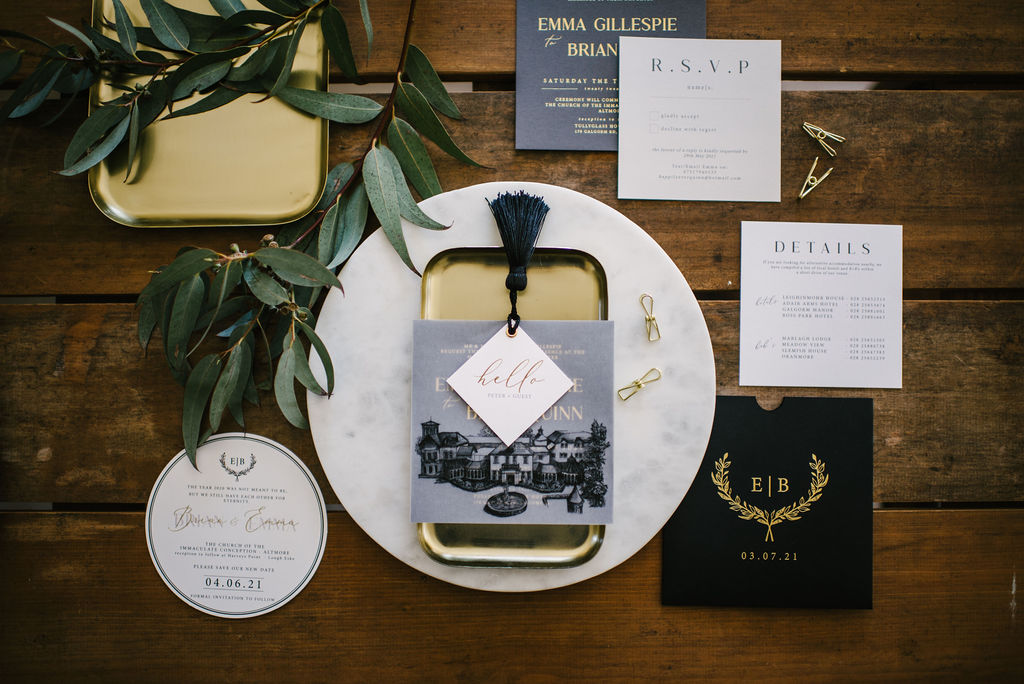 The reaction from Emma and Brians guests proved that we had nailed the brief and everyone was super excited to attend their day knowing they were in for a special treat! They even made a special appearance on their wedding day with a very special seal of approval!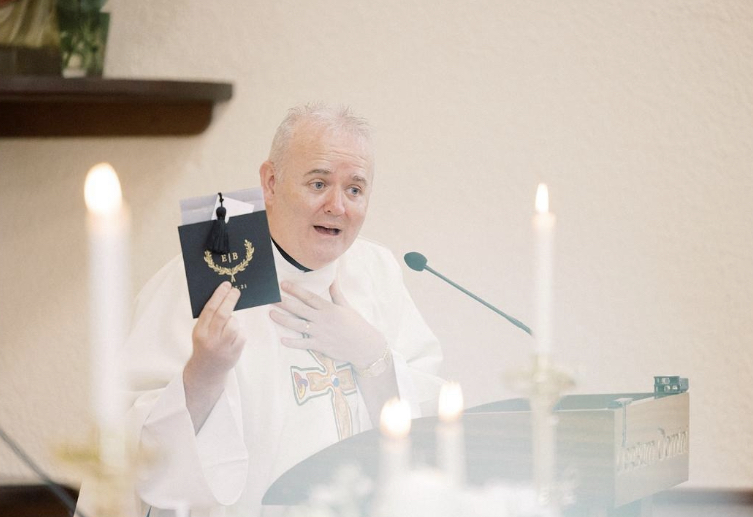 Get in Touch!
If you are in the process of planning an elegant, luxury wedding day and you are wanting to create that buzz of excitement for your guests, creating the perfect invitation should be at the top of your priority list. I can help you take the most basic of ideas and turn them into something extraordinary to set the tone for your elegant wedding day.
With years of design experience, and a keen eye for luxury details, I can guarantee your invitations will get your guests super excited for your amazing wedding day!
For more information and to enquire just click here I can't wait to hear more about your special plans.