TOP TIPS TO ENSURE YOUR INVITATIONS ARRIVE IN STYLE!
When it comes to planning a luxury wedding, EVERY detail counts. From the venue and decorations to the attire and stationery. My couples strive to create a memorable and elegant experience for their guests. One crucial aspect often overlooked is what is actually involved in posting your wedding invitations.
In this post I am going to share some of my top tips on sending out your luxury wedding invitations. And, some things you should think about along the way!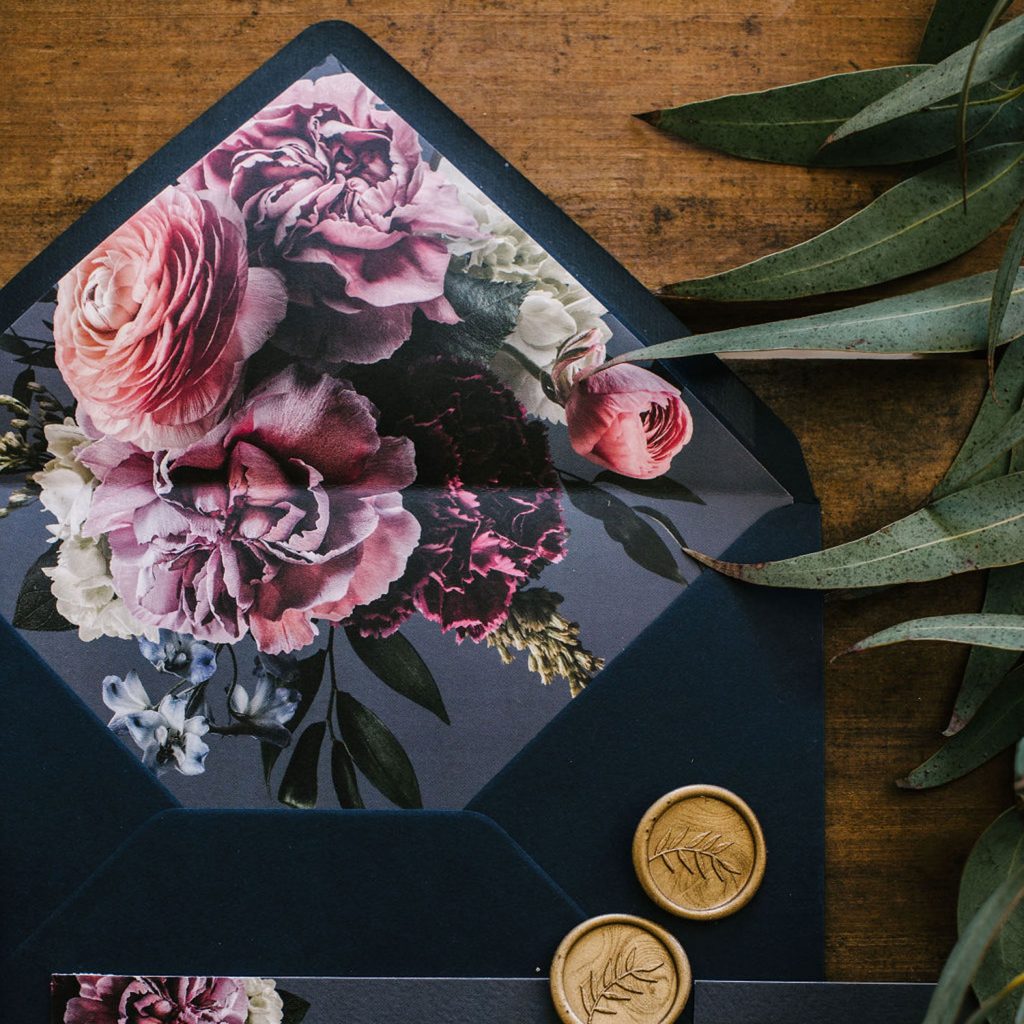 Weight Considerations: Balancing Elegance and Postal Regulations
Luxury wedding stationery is all about the details and first impressions count. With your wedding invitation, the first impression is the moment the envelope hits the door mat! With that in mind here are some considerations to make that first impression extra special
Card Choice: Choose a luxury card stock in a nice weight that isn't excessive. 350gsm is the sweet spot for hot foil invitations without being excessive on your purse strings at the post office.
Print Techniques: Choosing a luxury print finish such as hot foil or letterpress creates a beautiful and elegant feel without creating a bulky or heavy invitation.
Embellishment: There is no denying that embellishment is part and parcel of a luxury wedding invitation. Special touches such as wax seals, silk ribbon and dried floral details can increase the size and weight of your invitation.
top tip: choose embellishment for the outside of the envelope wisely.
I often get requests for wax seals on the outside of the envelope. Unless you are hand delivering your invitations I don't recommend doing this. As the post is sorted through machinery it is likely that the wax seal will get damaged or come off during sorting. A great alternative to this is embossing the envelope flap for added detail that can't be damaged.
If you have your heart set on this I would strongly suggest a double envelope to protect your wax seal in transit.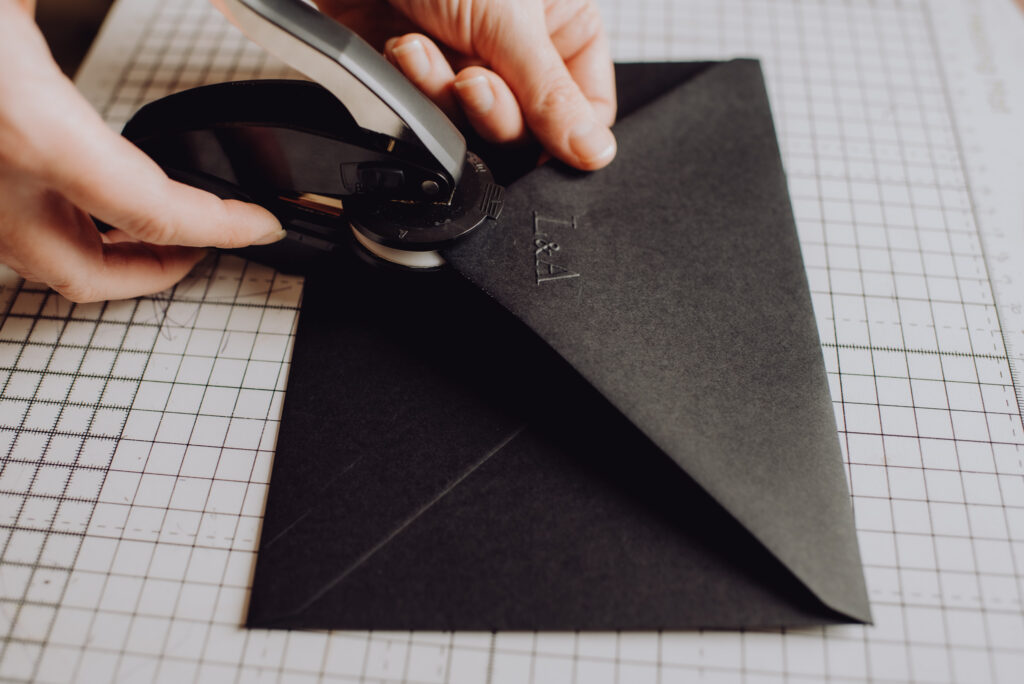 Postage Costs: Calculating Expenses and Staying Within Budget
While luxurious wedding invitations tend to feature elaborate designs and embellishments, it's important to keep in mind the weight restrictions imposed by postal services. Heavier invitations may require additional postage fees. The majority of my designs will require at least large letter postage.
I always recommend taking your invitations into your local post office where they can be weighed and correct postage applied. The last thing you want is for your beautiful bespoke wedding invitations not being delivered. Or worse… your guests having to pay the extra postage to receive them – not quite the first impression you hoped for!
It is important to take this into consideration as part of your budgeting as it can be quite expensive in some cases and surprise costs aren't fun for anyone! For help with this you can ask your designer for the dimensions of the stationery suite, a rough weight and visit Royal Mails price finder for a guide.
Personalising Envelopes: Elevating Style and Creating Excitement
Personalised envelopes not only add a touch of sophistication but also create anticipation and excitement for your guests. Consider incorporating hand calligraphy or professional printing services to address your envelopes. This personalised touch instantly conveys a sense of exclusivity and attention to detail, setting the tone for the elegance and grandeur that awaits. Additionally, consider adding custom stamps, or envelope liners that match your wedding theme or reflect your unique style. These small yet significant touches will make your invitations stand out and leave a lasting impression.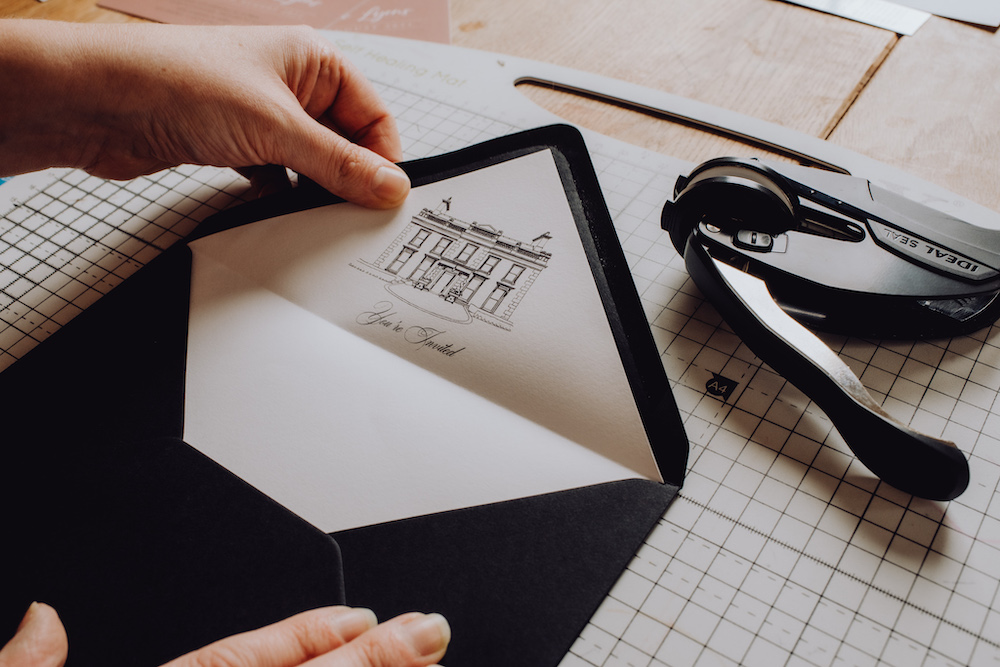 In conclusion
Mailing your wedding invitations involves careful consideration of factors such as weight, postage costs, and envelope personalization. By balancing elegance with practicality, you can ensure that your invitations arrive in a timely and stylish manner. Additionally, by planning your budget wisely and personalising your envelopes, you create an inviting and memorable experience for your guests. By paying attention to these key considerations, your wedding invitations will be a true reflection of your love and style, setting the tone for an unforgettable celebration.
To find out more about creating unforgettable bespoke wedding stationery enquire here or view our house collections .